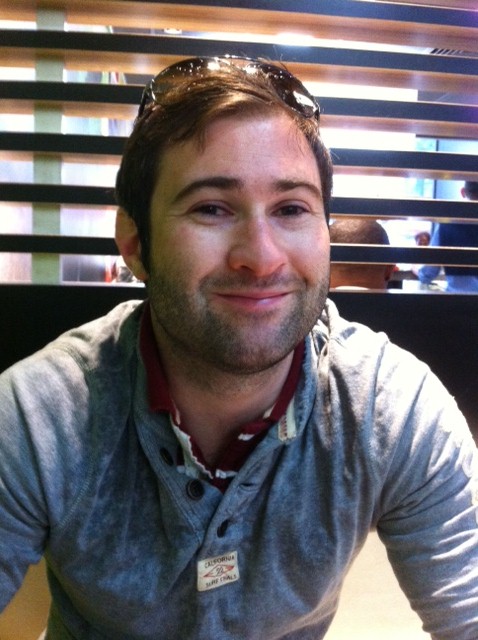 Hi, I'm Chris and I am the face behind CPM Sports. I have been a passionate sportsman for over 20 years in all sorts of sports from rugby & athletics to surfing & mountain biking, which is now my big passion. I have been studying the human body, releiving pain and improving performance for over a decade, recently completing a Master's degree in Sports Therapy at the University of Gloucestershire, and now run my own Sports Therapy clinic based on Innsworth Technology Park, Gloucester, specialising in Golf Training & Rehab. I also provide Sports Massage & Soft Tissue Therapy to the University's Talented Athlete Scholarship Scheme (TASS), and I teach Sports Massage all over the UK for one of the country's leading course providers.
For The Body
Throughout my career, I have always been amazed by the ability of the human body to deal with all the abuse and neglect that it has to cope with from all of us every day. But eventually the body needs a helping hand, and my approach to this begins with a full assessment not just of the problematic joints and muscles, but also of the movement patterns involved. Too many therapists and trainers don't (or can't) perform a suitable assessment, and guess at the cause of the problem with only a limited view of the full picture.
FOR EVERYBODY
After a complete assessment, I will develop a fully individualised and integrated program of hands-on therapy and rehabilitative or corrective exercise to resolve the problem as quickly as possible, while fitting into your busy life. Finally, you will receive preventative exercises and advice to stop the problem returning, or we can continue with more advanced training techniques to help improve your fitness and overall quality of life, or increase your sporting performance.
For athletes / sports
If you are an athlete without any particularly painful problems at the moment, you may sometimes feel that your perforance has hit a plateau, and you can't quite figure out why. It may be that your body has been hiding some restrictions or dysfunctions that, although not painful, may be the limiting factor when you are trying to push to that next level of performance. The same principles that I use for dealing with pain are just as effective at increasing sporting performance, as the end rersult is just all about removing restrictions in the body.
My background
I recently completed a Master's degree in Sports Therapy, which included the complete assessment, diagnosis and rehabilitation of sports injuries, as well as joint and spinal mobilisation, advanced soft tissue therapies, Kinesio Taping, and so on. I am also skilled in a variety of soft tissue therapy techniques such as Trigger Point Therapy, Active Soft Tissue Release, Myo-Fascial Release, and Fascial Manipulation.
Over the years I have helped hundreds of people from all walks of life, athletes and non-athletes alike, to eradicate pain, rehabilitate and prevent injuries, improve their fitness and function, and generally improve their quality of life and increase their sporting performance.
As a certified teacher, I travel all over the country teaching sports massage, currently for the Universtiy of Gloucestershire on the BSc(Hons) Sports Therapy program, and Sports Performance Services (one of the leading providers in the UK) at the University of Nottingham and at their HQ in Cardiff. I have previously taught for Cardiff Metropolitan University (formerly UWIC), Gloucester College and at the prestigious RAF College Cranwell. I also teach and write courses for other trainers and coaches which are accredited by the Register of Exercise Professionals, which is the professional body and regulator of personal trainers in the UK. I also previously worked as a strength & conditioning coach at Dean Close School in Cheltenham, where I was responsible for the biomechanical screening and injury prevention program.
I am a memeber of the Society of Sports Therapists and the Sports Massage Association, and my qualifications include:
Master's degree (MSc) in Sports Therapy
BSc(Hons) Sports Coaching
Certificate in Higher Education in Sports Massage
Certificate in Advanced Massage Therapy
Certificate in Teaching (CTLLS)
Diploma in Personal Training
NASM Golf Fitness Specialist
Fascial Manipulation Level 1
Kinesio Taping Level 1
UKSCA Planning Effective Programs
UKSCA Plyometrics Agility & Speed
UKSCA Improving Sports Performance
Sports Specific Training
Olympic Weightlifting Instructor
Speed Agility Quickness Coach
Nutritional Advisor & Weight Management Specialist
Fat Loss Strategies
Extreme Circuits (tyre flipping, battling ropes, power bags, strongman training, & lots of other cool stuff)
To find out how I can help you, or more information, please contact me here.